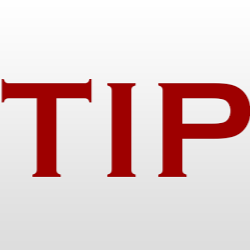 NEW YORK (TIP): Jackson Heights Merchants Association Diwali Mela organizers could not have asked for more. It was a bright sunny day which drew thousands to the mela that started having steady stream of visitors around noon and soon had crowds milling around. The visitors had a great time visiting booths selling anything from delicious food items to jewelry to apparel. The around 50 booths had practically everything that one could need . Different banks had their booths to promote their business. Accounts were being opened on the spot. They included, among others, State Bank of India, TD Bank and Citi Bank.
Air India, one of the two grand sponsors of the mela had their booth, with the top management present. Mr. Rewo Norbhu, the Regional Manager and the Sales Manager Mr. Amit Ray were around along with their staff. The other Grand sponsors were Patel Bros. Besides the two, there were a number of organizations that had sponsored the Diwali Mela this year. On the occasion, some notable persons were honored by the organizers. They included Rewo Norbhu, Air India Regional Manager Americas, Mahendra Patel of Patel Bros., Mustafa Akbar, Branch Manager, TD Bank, Mehmood Syed, Branch Manager Emeritus, Habib Bank, Detective Adriane Johnson, NYPD 115 Precinct and Davinder Verma, Owner of Kunal Jewelers.
The dignitaries who came included State Senator Jose Peralta, State Senator Toby Ann Stavisky, Assemblyman Francisco P. Moya, Assemblyman Michael DenDecker, NY, City Advocate Bill de Blassio, and Councilmember Daniel Dromm, besides some more. Other notable persons included Ranju Batra, President of Association of Indians in America and her husband, eminent attorney Ravi Batra, Mohammed Peer, President of JBBA, Gurdev Singh Kang, President of Gurdwara Sikh Cultural Society, Kamal Jolly, Sales Manager of Kuwait Airways, Andy Bhatia, a former Sales Manager of Air India, members of media that included The Indian Panorama Editor Prof. Indrajit S Saluja and representatives of many organizations and institutions.
The entertainment segment included dances of different parts of India. Mrgha Kalia's NY City Bhangra group enthralled the spectators. By the time entertainment program got off to a start at about 3.30 P.M. the entire 74th Street, known as Kalpana Chawla Way was jam packed and the visitors stayed on until the program was over. The comment most heard at the mela was, "yaar, mazaa aa gaya"- I enjoyed it immensely. Obviously, people are looking forward to the 2013 Diwali Mela at Jackson Heights.