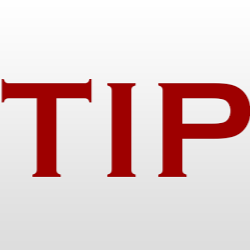 USIBC takes next step to develop Smart Cities in follow-up to Modi-Obama September Joint Statement

NEW DELHI (TIP): The U.S.-India Business Council (USIBC) concluded November 22 its weeklong mission in India with the commencement of the U.S.-India Smart Cities Conclave. Senior Cabinet-level officials from the Government of India welcomed U.S. industry leaders to address concerns and promote ideas to advance the goal of developing Allahabad, Ajmer and Visakhapatnam into smart cities as articulated in the joint statement between President Obama and Prime Minister Modi earlier this year.

Smart Cities are the integration of information technology, telecommunications, urban planning, smart infrastructure and operations in an environment geared to maximize the quality of life for a city's population. Minister of Urban Development Venkaiah Naidu commented, "Smart Cities planned in India should reflect Indian culture and should not be a copy of any one model. There are a lot of opportunities for private-public partnerships in the area of smartcity development and the government is looking forward to involving everyone in these projects.

Smart Cities in India will be people-centric and will aim at making life comfortable for all citizens." The conclave is the first of many events resulting from USIBC Chairman and MasterCard CEO Ajay Banga's delegation meetings with ministry officials in June. Panels addressed the issues of economic development and financial viability of proposed projects. "The Council and its member companies look to play an integral role in India's commitment to build 100 Smart Cities across the nation and particularly in the three projects identified in September," said USIBC (Acting) President Diane Farrell.

"Smart Cities are sophisticated systems designed to simplify everyday life and USIBC has graciously accepted the invitation to visit the three cities." Minister of State (Independent Charge) for Power, Coal and Renewable Energy Piyush Goyal noted that these Smart Cities, "need to reflect a revolution and evolution of ideas." Additional key government officials included Secretary, DIPP, Ministry of Commerce and Industry Amitabh Kant, Secretary, Ministry of Urban Development, Shankar Aggarwal and Joint Secretary for Finance, Sharmila Chavaly and key U.S. Government officials.

A consortium of experienced industry leaders from USIBC member companies including, IBM, Cisco, Waste Management, Dow, GE and United Technologies Corporation discussed the role that industry will play as India develops Ajmer, Allahabad, and Visakhapatnam into Smart Cities and establishes sustainable economies and healthy communities. The Conclave comes at the culmination of key business and government interactions throughout the week for the Council; including the India-U.S. Technology Summit, the very successful meeting of the U.S.-India High Technology Cooperation Group, and ahead of the Trade Policy Forum, reconvening after a four-year hiatus.

About USIBC

Formed in 1975 at the request of the U.S. and Indian governments, the U.S.- India Business Council (USIBC) is the premier business advocacy organization advancing U.S.-India commercial ties. Today, USIBC is the largest bilateral trade association in the United States, with liaison presence in New York, Silicon Valley, and New Delhi, comprised of 310 of the top-tier U.S. and Indian companies. The Chairman of USIBC is Ajay Banga, President and CEO, MasterCard.